Are you in the market for a new home or looking to sell your current property in Birmingham, Alabama? The process of buying or selling real estate can be complex and overwhelming, but having the right real estate agent by your side can make all the difference. In this guide, we will explore everything you need to know about finding the perfect real estate agent in Birmingham, Alabama. From understanding the qualities to look for in an agent to asking the right questions, we've got you covered. So let's dive in and ensure you find the best real estate agent to guide you through this important journey.
Real Estate Agent Birmingham Alabama: A Key Partner in Your Property Journey
Whether you're a first-time buyer or a seasoned investor, a real estate agent is an invaluable resource throughout the buying or selling process. Their expertise, knowledge of the local market, and negotiation skills can greatly impact the outcome of your real estate transaction. Here's why finding the right real estate agent in Birmingham, Alabama is crucial:
Market Knowledge: A local real estate agent is well-versed in the Birmingham market. They have up-to-date information on property values, neighborhood trends, and market conditions. This knowledge helps them guide you towards the right property or set the optimal price when selling.

Experience: A seasoned real estate agent brings years of experience to the table. They have encountered various scenarios and can navigate potential challenges with ease. Their experience also translates into effective negotiation skills to help you secure the best deal.

Network: A successful real estate agent has an extensive network of professionals in the industry. From mortgage lenders to home inspectors, they can connect you with reliable and trustworthy individuals who will assist you throughout the process.

Time and Effort: Buying or selling a property requires significant time and effort. A real estate agent takes on the heavy lifting, including researching properties, coordinating showings, handling paperwork, and negotiating contracts. This allows you to focus on other aspects of your life while they handle the details.
Now that we understand the importance of a real estate agent, let's explore the key factors to consider when choosing the right one for your needs.
Factors to Consider When Choosing a Real Estate Agent in Birmingham, Alabama
Finding the perfect real estate agent can feel like searching for a needle in a haystack. However, by considering the following factors, you can narrow down your options and find the agent who aligns with your goals and preferences.
1. Experience and Track Record
When it comes to real estate, experience matters. Look for an agent who has a solid track record in Birmingham, Alabama. A seasoned agent will have a proven history of successful transactions and satisfied clients. They will be able to provide testimonials or references that attest to their expertise and professionalism.
2. Local Market Knowledge
The Birmingham real estate market is unique, and each neighborhood has its own intricacies. Ensure that the agent you choose has in-depth knowledge of the local market. They should be familiar with the neighborhoods you're interested in and understand the factors that influence property values in those areas.
3. Communication Skills
Effective communication is essential in any real estate transaction. You want an agent who listens to your needs, keeps you informed throughout the process, and promptly responds to your inquiries. A responsive agent who communicates clearly and honestly will ensure a smoother experience.
4. Availability
Real estate transactions often require quick response times and flexibility. Find out how available the agent is and if they can accommodate your schedule. If they are juggling too many clients or have limited availability, it may hinder your ability to secure the property you desire or receive timely updates on your listing.
5. Marketing Strategy
If you're selling a property, it's crucial to understand the agent's marketing strategy. Ask them about their plans for advertising and promoting your property to attract potential buyers. A proactive agent will have a comprehensive marketing plan that utilizes various channels, including online listings, social media, and traditional advertising methods.
6. Negotiation Skills
One of the key roles of a real estate agent is to negotiate on your behalf. A skilled negotiator can help you secure the best possible price for a property or negotiate favorable terms during a purchase. Inquire about the agent's approach to negotiations and their past success in achieving favorable outcomes for their clients.
7. Compatibility and Trust
Building a strong working relationship with your real estate agent is vital. Trust your instincts and choose an agent with whom you feel comfortable. You will be sharing personal and financial information with them, so it's important to have a level of trust and confidence in their abilities.
8. Technology and Innovation
In today's digital age, technology plays a significant role in the real estate industry. Find out if the agent embraces technology and utilizes innovative tools and resources to enhance their services. This can include virtual tours, online document signing, and advanced data analysis to help you make informed decisions.
9. References and Testimonials
Don't hesitate to ask for references or testimonials from previous clients. Hearing about other people's experiences with the agent can provide valuable insights into their professionalism, reliability, and overall client satisfaction.
10. Fees and Contract Terms
Before finalizing your decision, discuss the agent's fees and contract terms. Understand the commission structure and any additional costs involved in the transaction. Ensure that you are comfortable with the financial arrangement and have a clear understanding of what services are included.
By considering these factors, you can narrow down your options and find the perfect real estate agent in Birmingham, Alabama who will guide you through your property journey with expertise and professionalism.
FAQs About Real Estate Agents in Birmingham, Alabama
Q: How do I find a reliable real estate agent in Birmingham, Alabama?

A: Start by asking for recommendations from friends, family, or colleagues who have recently worked with a real estate agent in the area. You can also search online directories or platforms that specialize in connecting buyers and sellers with agents in Birmingham, Alabama.

Q: What questions should I ask a potential real estate agent?

A: Some important questions to ask include:

How long have you been working in the Birmingham real estate market?
What is your average number of clients at any given time?
Can you provide references from past clients?
How do you stay informed about market trends and changes?
How do you handle negotiations on behalf of your clients?



Q: Should I work with a real estate agent if I'm a first-time buyer?

A: Absolutely! A real estate agent can provide valuable guidance and support, especially if you're new to the buying process. They can help you navigate the complexities, explain terminology, recommend trusted professionals, and ensure you make an informed decision.

Q: Can I negotiate the commission rate with a real estate agent?

A: Commission rates are typically negotiable. However, it's important to remember that the commission is the agent's compensation for their services, and a lower commission may impact their motivation and availability to dedicate time and resources
to your transaction. It's best to have an open and honest conversation about fees and commission rates upfront to ensure both parties are satisfied.
Q: What is the role of a real estate agent in the home buying process? A: A real estate agent assists buyers throughout the home buying process. They help you search for properties that meet your criteria, schedule showings, negotiate offers, coordinate inspections and appraisals, and guide you through the closing process. Their expertise and support make the entire experience smoother and more efficient.

Q: How long does it usually take to sell a property in Birmingham, Alabama? A: The time it takes to sell a property can vary depending on various factors, including the property's location, condition, pricing, and current market conditions. On average, it takes around 60-90 days from listing to closing, but it can be shorter or longer depending on the circumstances.
Looking for Birmingham Real Estate Agents?​
It's often hard to know which real estate professional to hire, especially when you don't live in Birmingham, Alabama.
Finding the best realtor in Birmingham, AL may not be as easy as it seems. There's a variety of ways that one might decide to go about this task including website rankings and word-of-mouth recommendations from friends or family members.
We've selected the best real estate agents in Birmingham, Alabama to help you find your perfect home. Choose from a few different categories:
Fastest Growing Birmingham real estate agents

Top realtors by sales Volume

Real estate agents with the Highest Reviews

Most Experienced Realtors
Birmingham has a wealth of great real estate agents, and it can be hard to choose the best. With so many talented Birmingham Realtors®, we thought that you would appreciate our help in whittling them down for your consideration.
If you're thinking about selling or buying a home anytime soon, one these great Realtors® will meet all your needs.
Fastest Growing Realtor Birmingham AL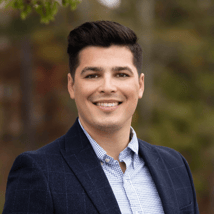 Damiano Duran has made waves in the Birmingham real estate market since starting his career. His local expertise of the Birmingham area paired with an energetic and confident disposition has earned him a spot among one of Alabama's fastest growing Realtors.
Top Birmingham Sales Agents by Sales Volume
If you're looking for a versatile agent who has seen it all when it comes to real estate, sorting your search by sales volume might be the perfect way to find an ideal candidate online.
Fred Smith - Homes Sold: 149
RealtySouth - Mb - Crestline
(205) 427-2247
Dana Belcher - Homes Sold: 132
Re/Max Advantage North
(205) 910-3358
Birmingham Agents with the Highest Client Reviews (realtor.com)
The vast majority of the real estate market is represented by agents with many positive reviews. Here are a few that have proven themselves to be among some of the best, according to Realtor.com

Brad Clement - ☆☆☆☆☆ 58 positive reviews
RealtySouth - Otm-Acton Rd
(205) 410-3735

Gene Darden - ☆☆☆☆☆ 57 positive reviews
Southern Realty Specialists - EXP Realty
(205) 426-1113
​
Agents with the Most Years of Experience
One of the most low risk ways to find a real estate professional in Birmingham is by looking at an agents track record. A top-notch professional will have lots of local expertise of the Birmingham area and experience working with buyers and sellers.

Mechelle Sippial Wilder
ARC Realty
(205) 337-7496

Jane Huston Crommelin
Ray & Poynor Properties
(205) 527-4251
When Should I Hire a Real Estate Agent in Birmingham?
You don't want to wait any longer than you have too. The sooner the better when it comes to buying or selling a home in this market, so make sure that as soon as your considering purchasing anything new you reach out and get all of the advice from professionals like us who know what's going on. We recommend starting the conversation at least three to six months before planning on relocating. If you're considering new construction you might want to get connected with an agent nine months in advance since building a new home could take six months or more.
What questions should I ask when interviewing real estate agents?
How long have you been a Birmingham real estate agent?

Do you work full-time or part-time as an agent?

Will I be working with you individually, or with a team?

How does your agent commission work?
Why you need a top real estate agent in Birmingham, AL

​For Buyers,
If you want a competitive edge in today's market; then consider investing in an agent that stays on top of new homes hitting the market. Some agents go above and beyond to make sure their clients have all the information available so they are ready with offers before anyone else can snatch up your dream house. An aggressive real estate agent is crucial for those looking to find a home or be prepared when something does come up- which could happen at any moment!

Having speed makes everything possible (especially if you're competing against others). Agents who stay proactive by staying on top of new homes for sale will help tremendously when it comes time to finding just what one needs - especially since many properties may only last hours online until disappearing into thin air again.

Some buyers agents will leave no stone unturned when it comes to proactively finding homes for their client. We have seen agents go as far as knocking on doors to find sellers for their buyers which should not be surprising with the absolute lack of inventory on the market. These are the ones you will want to keep on your side as they are willing to help you succeed in your real estate goals when other agents aren't.
​
For Sellers,
When demand is high, a new home can be sold in the blink of an eye. That's why it pays to have your house marketed as aggressively as possible so that you get top dollar for the sale when homes are scarce and buyers are coming out by droves. When this happens, many agents will slack off on their marketing strategy which could result in less interest from potential buyers - ultimately making them swipe left! If you want to know more about how we market houses like yours or what you can do if your agent isn't getting you the results you want, check out our Sellers Page.
​
How Should My Realtor Market My Home to Sell?
Your home is your sanctuary. Take the time to share its beauty with potential buyers by adding a video tour on Youtube or Facebook, and also post photos of it lit up at night so that they can see how beautiful it looks all during all times of the day!

We recommend that your agent not only market the listing to local realtors through social channels like Instagram and Facebook but also use trending photography techniques like lifestyle photography in order to pique potential buyers' interest and give them a hint of what it's like living at your property.
Finding Your Perfect Real Estate Agent in Birmingham, Alabama
Finding the perfect real estate agent in Birmingham, Alabama is an essential step in ensuring a successful and smooth real estate transaction. By considering factors such as experience, local market knowledge, communication skills, and compatibility, you can narrow down your options and find an agent who aligns with your goals and preferences.
Remember to ask relevant questions, check references, and establish clear communication about fees and contract terms. A reliable and experienced real estate agent will guide you through the process, provide valuable insights, and help you make informed decisions.
So, whether you're buying or selling a property in Birmingham, Alabama, take the time to find the right real estate agent who will be your trusted partner throughout the journey.
Ready to buy or sell in 2023?
Fill out the form below to get a custom list of homes that match your exact criteria.