Looking for Birmingham Real Estate Agents?​
It's often hard to know which real estate professional to hire, especially when you don't live in Birmingham, Alabama.
Finding the best realtor in Birmingham, AL may not be as easy as it seems. There's a variety of ways that one might decide to go about this task including website rankings and word-of-mouth recommendations from friends or family members.
We've selected the best real estate agents in Birmingham, Alabama to help you find your perfect home. Choose from a few different categories:
Fastest Growing Birmingham real estate agents

Top realtors by sales Volume

Real estate agents with the Highest Reviews

Most Experienced Realtors
Birmingham has a wealth of great real estate agents, and it can be hard to choose the best. With so many talented Birmingham Realtors®, we thought that you would appreciate our help in whittling them down for your consideration.
If you're thinking about selling or buying a home anytime soon, one these great Realtors® will meet all your needs.
Fastest Growing Realtor Birmingham AL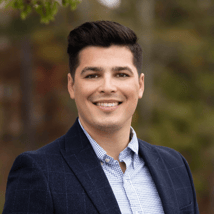 Damiano Duran has made waves in the Birmingham real estate market since starting his career. His local expertise of the Birmingham area paired with an energetic and confident disposition has earned him a spot among one of Alabama's fastest growing Realtors.
Top Birmingham Sales Agents by Sales Volume
If you're looking for a versatile agent who has seen it all when it comes to real estate, sorting your search by sales volume might be the perfect way to find an ideal candidate online.
Fred Smith - Homes Sold: 149
RealtySouth - Mb - Crestline
(205) 427-2247
Dana Belcher - Homes Sold: 132
Re/Max Advantage North
(205) 910-3358
Birmingham Agents with the Highest Client Reviews (realtor.com)
The vast majority of the real estate market is represented by agents with many positive reviews. Here are a few that have proven themselves to be among some of the best, according to Realtor.com

Brad Clement - ☆☆☆☆☆ 58 positive reviews
RealtySouth - Otm-Acton Rd
(205) 410-3735

Gene Darden - ☆☆☆☆☆ 57 positive reviews
Southern Realty Specialists - EXP Realty
(205) 426-1113
​
Agents with the Most Years of Experience
One of the most low risk ways to find a real estate professional in Birmingham is by looking at an agents track record. A top-notch professional will have lots of local expertise of the Birmingham area and experience working with buyers and sellers.

Mechelle Sippial Wilder
ARC Realty
(205) 337-7496

Jane Huston Crommelin
Ray & Poynor Properties
(205) 527-4251
When Should I Hire a Real Estate Agent in Birmingham?
You don't want to wait any longer than you have too. The sooner the better when it comes to buying or selling a home in this market, so make sure that as soon as your considering purchasing anything new you reach out and get all of the advice from professionals like us who know what's going on. We recommend starting the conversation at least three to six months before planning on relocating. If you're considering new construction you might want to get connected with an agent nine months in advance since building a new home could take six months or more.
What questions should I ask when interviewing real estate agents?
How long have you been a Birmingham real estate agent?

Do you work full-time or part-time as an agent?

Will I be working with you individually, or with a team?

How does your agent commission work?
Why you need a top real estate agent in Birmingham, AL

​For Buyers,
If you want a competitive edge in today's market; then consider investing in an agent that stays on top of new homes hitting the market. Some agents go above and beyond to make sure their clients have all the information available so they are ready with offers before anyone else can snatch up your dream house. An aggressive real estate agent is crucial for those looking to find a home or be prepared when something does come up- which could happen at any moment!

Having speed makes everything possible (especially if you're competing against others). Agents who stay proactive by staying on top of new homes for sale will help tremendously when it comes time to finding just what one needs - especially since many properties may only last hours online until disappearing into thin air again.

Some buyers agents will leave no stone unturned when it comes to proactively finding homes for their client. We have seen agents go as far as knocking on doors to find sellers for their buyers which should not be surprising with the absolute lack of inventory on the market. These are the ones you will want to keep on your side as they are willing to help you succeed in your real estate goals when other agents aren't.
​
For Sellers,
When demand is high, a new home can be sold in the blink of an eye. That's why it pays to have your house marketed as aggressively as possible so that you get top dollar for the sale when homes are scarce and buyers are coming out by droves. When this happens, many agents will slack off on their marketing strategy which could result in less interest from potential buyers - ultimately making them swipe left! If you want to know more about how we market houses like yours or what you can do if your agent isn't getting you the results you want, check out our Sellers Page.
​
How Should My Realtor Market My Home to Sell?
Your home is your sanctuary. Take the time to share its beauty with potential buyers by adding a video tour on Youtube or Facebook, and also post photos of it lit up at night so that they can see how beautiful it looks all during all times of the day!

We recommend that your agent not only market the listing to local realtors through social channels like Instagram and Facebook but also use trending photography techniques like lifestyle photography in order to pique potential buyers' interest and give them a hint of what it's like living at your property.
Ready to Buy or Sell a Home in Birmingham Alabama?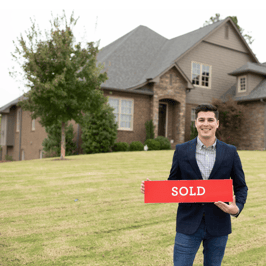 ​Damiano Duran is a Realtor in Birmingham AL and Huntsville that helps people achieve their home buying and selling goals. If you want a real estate agent who makes finding properties, showing homes & writing offers simple, he might be just what your looking for! How we can help you get top-dollar for your property?
​
Whether your looking for homes in Birmingham or surrounding areas like Liberty Park, Homewood or Mountain Brook, Damiano Duran can help you. With his knowledge of the Birmingham real estate market, Damiano is able to provide better customer service than most. He has a knack for understanding what it takes to make an experience great and will always go above & beyond in order get things done right!

Local and out-of-state clients have relied on Damiano Duran to help them navigate Birmingham's ever-changing real estate market.