If you're looking to purchase a home in Birmingham Alabama, you may have heard about FHA loans. But what are they? And are they right for you? Here's everything you need to know about FHA Loans.
What is the FHA Loan Program?
FHA loans are government-backed mortgages insured by the Federal Housing Administration. The FHA loan is a great option for someone with lower credit and usually a first time home buyer
What is the downside to a FHA loan? What are the benefits?
FHA loans are loans backed by the Federal Housing Administration(FHA) and require lower credit scores and in most cases a low down payment (3.5% of the purchase price) than a conventional mortgage loan. FHA home loans are extremely popular because the minimum down payment and credit score is lower than other loans. FHA loans also require a shorter time to wait after a foreclosure and bankruptcy. The income guidelines are also more lenient than most conventional loans.
How do you qualify for an FHA loan and what are the requirements?
To qualify for an FHA home loan, a mortgage application must be filled out through an FHA approved mortgage lender. Once the application is complete, the loan officer will submit the application and credit report to an online automated underwriting system approved by FHA and will get an initial approval. The initial approval is based on the FICO credit score and the information that was put on the application. Below is a list of parameters to get a full approval👇
A credit score of 500 to 579 with 10 percent down is acceptable, or a minimum score of 580 or higher with 3.5 percent down is needed. To have the best chance of qualifying with most lenders, a 620 credit score is recommended.

Income must be proven though pay stubs and federal tax returns.

The borrower must have verifiable employment history for the last two years.

The borrower must have the intention of using the home as a primary residence.

The front-end debt ratio (monthly mortgage payment + insurance and property taxes) cannot exceed 31 percent of the gross monthly income.

The back-end debt ratio (mortgage payment + all monthly debt payments) cannot exceed 43 percent of the gross monthly income (many lenders allow a ratio up to 57 percent, in some cases).

There is a two-year waiting requirement before applying for an FHA home loan after bankruptcy, and a three-year waiting period after a foreclosure.

The home must comply with FHA appraisal guidelines.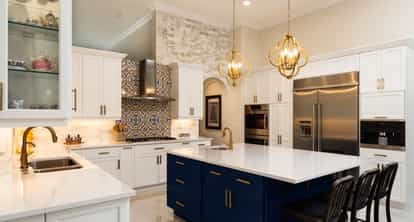 How much can you borrow with Alabama FHA loans and what are the interest rates?
What is the max FHA loan amount in Alabama? The 2023 limit for single-family FHA loans in most of the country is $472,030 including Birmingham Alabama. The rates can fluctuate depending on the real estate market so it is best to get in contact with an FHA Approved mortgage lender to see what the current rates are. The rates on an FHA loan are usually about 1% lower than a conventional loan. The down side with that lower rate, is that you my be required to pay mortgage insurance(PMI) for the life of the loan (there are some exceptions with this; get with an FHA loan officer to see your options)
What are the closing costs associated with an FHA Mortgage loan and how can you reduce them?
Closing costs for FHA loans are very similar to most other loan programs. Closing costs usually run $5,000 to $10,000. Closing costs can go up or down depending on the vendors you use such as the title company, home insurance provider, inspector, appraiser etc.
An important distinction to make is between closing costs and down payment. The down payment is the amount that goes towards the principle whereas closing costs are fees associated with the title company, lender and attorney handling the closing. The rule of thumb is that closing costs will be 2%-6% of the sales price. If the sales price is lower, the percentage will be higher. If the sales price is higher, the percentage will be lower.
Are there any Alabama FHA loan limits OR restrictions on who can qualify?
The two most common restrictions are bankruptcies and foreclosures. If a borrower has been discharged from a bankruptcy less than two years or a foreclosure less than three years, they will not qualify. An FHA home loan must be used for a primary residence only. FHA does not offer investment or second home loans. Anyone currently in an FHA home loan must first pay off their current FHA loan before being eligible.



How long does it take to get approved for an FHA loan and close on a home purchase?
You can get approved from an FHA Approved Lender sometimes same day if the FHA Lender has time to process your info right away. Be sure to have bank statements, pay stubs, and W-2's handy to speed up the process. Once you find a property and get your offer accepted, you should anticipate no more than 45 days to close. Most FHA loan officers can issue a clear to close within 30 days or less. Stay in touch with your FHA loan officer to ensure there are no significant delays through out the home buying process.
How to get pre-approved for an Alabama FHA Loan
Congratulations on your decision to become a homeowner! You're about to embark on one of the biggest (and most exciting) adventures of your life. As you start the process, it's important to get pre-approved for a mortgage so you know how much house you can afford. Please contact us if you have any questions or need help getting started.
Connect with approved Alabama FHA lenders

Complete a preapproval application (5-10 minutes)

The FHA Lender will call you to discuss the best loan programs available

Contact a local Birmingham AL real estate agent and begin touring homes